Happy Friday ya'll! I have the day off from work today, and I'm out running some errands before the long weekend! We are having some friends over for some pool time this weekend, the contractor came yesterday to sign all of our contracts to get our house fixed, and we had the most delicious dinner at Federal Grill, which is one of my favorites.
I hope to be floating in the pool on this guy this weekend:
To kick off the weekend, I figured I'd start by sharing some of my favorites that I've picked up over the last couple of weeks to take to Mexico. There are five things in particular that I've tried out now and that I"m loving!
Friday Fave #1
I mentioned I picked up a bottle of this Living Proof anti-frizz humidity shield. I live in Houston, where it's humid practically every day. And, when you have thick, wavy hair like I do, it can be a recipe for disaster. My hair stylist uses Oribe, but Sephora was out, and I was desperate, so I grabbed a bottle of the humidity shield. If I'm being honest – it had me at the name. I've used it several times – always when my hair is dry and styled, and it works like a charm. I'm taking this bad boy with me to Mexico!
Friday Fave #2
I ordered my monthly supply of Nespresso this week, and they had a new flavor: tropical coconut. We wanted to give it a try, and it's really delicious. It's meant to be brewed as an iced coffee, which I did and I loved it. My husband didn't do the whole iced coffee thing, and he still liked it! Give it a try – it will be in my coffee rotation all summer long.
Friday Fave #3
Let's just file this under "things you thought you never knew you needed." One of our friends sent my husband a flamer thrower this weekend. And, while, the thought of owning one has literally never crossed my mind…. it sure did make my husband happy, which makes me happy. #boysandtheirtoys. Now, let's just try not to get ourselves kicked out of the neighborhood with this thing.
Friday fave #4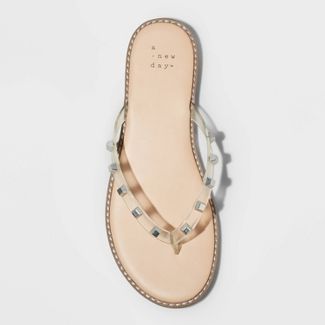 I love the studded sandals trend because I thought they would make perfect pool sandals. I also don't like to spend a ton of money on my pool sandals because I kind of put them through the wringer. When I found this pair at Target, I jumped online and ordered them immediately. At less than $15 they are a must have. They arrived the other day, and I love them.
Friday Fave #5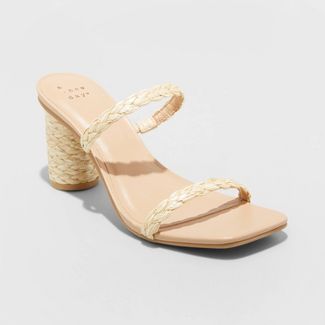 While we were on the topic of shoes, I needed some new semi-fancy shoes for one of our dinners in Mexico. I didn't want to go full on stiletto – but I wanted something I could dress up. When I was in Target, I tried these on, but they didn't have my size. They were super cute and had been sold out for awhile, so I was stalking them out online. Finally, they came available in my size, so I ordered. They also arrived this week, and they are exactly what I'm looking for. They are also just under $30 and fairly comfortable.
That's all I have for you today! I'm off to enjoy my day off and to kickstart my long weekend! Hope you enjoy yours.