We made it to Friday, friends! Maybe it's your second week back to work after the holidays, maybe it's the second week of school for the kiddos – whatever you are celebrating this Friday, congratulations! I'm in a great mood – I'm wrapping up work a tad early this afternoon, and I hope to use the time to run a couple of errands (I need to bring a baby book to a baby shower this weekend). We've got a long weekend ahead of us, and it's Chevron Houston Marathon weekend in Houston. I'm not running this year (obviously), but I love to hear all of the race day stories. If you are running, good luck!
Spuds
This was a nice week. I tried hard to get up and away from desk during my lunch hours this week, and so far, so good. I was able to get the Spuds out on walks separately, and they loved it.
Healthy Eats
I've made some delicious meals this week. This shrimp linguine was so good – and so easy to make.
And I made these meatballs last night for dinner. I love a meatball, and I have a go-to recipe that I love. But, I decided to switch it up and use ground beef, add some kale, some park and some other deliciousness.
I'll share recipes for these later next week! Speaking of healthy eats, did you catch my chia seed pudding recipe I shared this week?
Working from home
I had one day without any meetings, and it was so good to just put my head down. I wish I could have one day each week without meetings. So, I didn't put any makeup on, and I got in my non-Zoom attire, and it was fabulous. Tex decided to join me!
2022 Book List
I so enjoyed putting together a book list. And, while I might not get to all of these books this year, I at least have a good starting point. I'm headed to Barnes and Noble this afternoon to grab a baby book for a baby shower I'm attending this weekend, and I might just grab something for myself too.
This week, I had a tennis lesson. It was cold and kind of sprinkling, and I really didn't want to play outside. But, I knew I needed to get up and away from work, and tennis was a great way to spend some time with my friend – and my instructor. And we had the best lesson. We took some time off around the holidays, but we picked back right up where we left. We played for two hours!
I've got a fun nail appointment planned for this weekend (toes too), and I'm really wondering what color I should get. I went with the darker colors for the fall, red for Christmas, and I'm kind of ready for a change. I like this nude color, but would probably save the hearts for closer to Valentine's Day. I also love some of the light blue trends I'm seeing – kind of like these: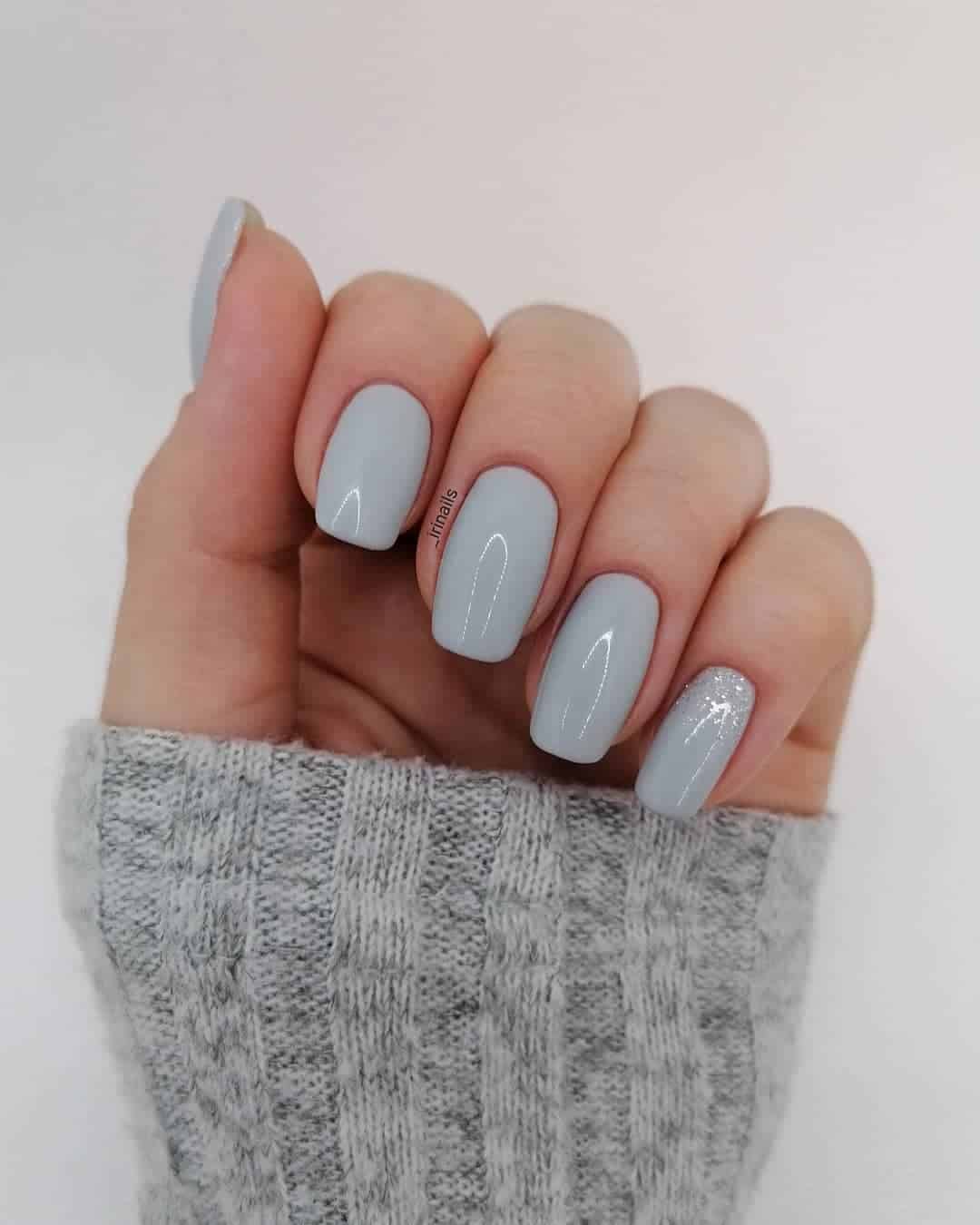 On Sunday, I've got a baby shower with some of my best gals. And, on Monday, I'm planning to stay in and read! I've got some errands that need to happen this weekend, but I want to get those out of the way on Saturday and Sunday, so I can sleep in a bit on Monday, grab some coffee, workout – and read a book!
Happy weekend, friends.