Happy Monday, friends. I'm actually writing this Sunday evening because Monday (today) will be fast and furious. The house is quiet, I've got a candle going – and the vibe right now is immaculate. The weekend wasn't much of a weekend to be completely honest. I feel like I haven't sat down since my head hit the pillow Friday evening. I'm thanking the second trimester gods for the fact that I'm feeling good – and that I have decent amounts of energy. But trust me – as soon as I'm done with this post, I'm about to crash in a big way. My clean bed is calling my name.
As for this week – well, I've got a pretty packed work schedule today. I'm also working tomorrow, but I've got Wednesday off. My mom, dad and sister are making their way to Texas as we speak, and I"ll be hosting Thanksgiving on Thursday for ten people! Needless to say, I'm trying to really get my house in order, and I've got the cleaners coming tomorrow.
I suppose the title of my post is a tad misleading. Sadly, I'm doing any sort of pre-gaming this year thanks to baby Gomez, and I sure could use a glass of wine (it's one of the food groups I miss the most). By pre-gaming, I mean – I hit the big bad streets of Houston this weekend to knock tons of items off my list to get ready. So, let's get into it.
Friday
I took some time away from the computer Friday – to have some lunch with some co-workers. We had some delicious Tex Mex, and it was really the cherry on the top to Friday.
By the time the end of my work day rolled around, it was raining in Houston – and cold. I needed to other signs that Aaron and I should grab dinner – and call it a lazy night at home. But first, I jumped on the Peloton to get a run in. I did a 30-minute Nsync run, and it was every bit as good as it sounds. Seriously. I'm going to take that class on repeat. We followed that up with dinner, and I feel asleep on the couch (shocker) pretty early.
Saturday
I woke up bright and early Saturday because I had lots of items on my agenda. First up was giving my house a quick clean (a quick vacuum, a quick kitchen pick-up, started a load of laundry – you know – the house admin). I also sat down to work on a special project for my friend's wedding in just a few weeks.
After that, I had to go grab the ol' turducken. If you are in Houston, you must visit one of the Hebert's locations. The staff is incredible – and they answer all of my cooking questions thoroughly, and it's a quick in and out. I was in and out in 15 minutes, which was key, because I had to head to my hair appointment.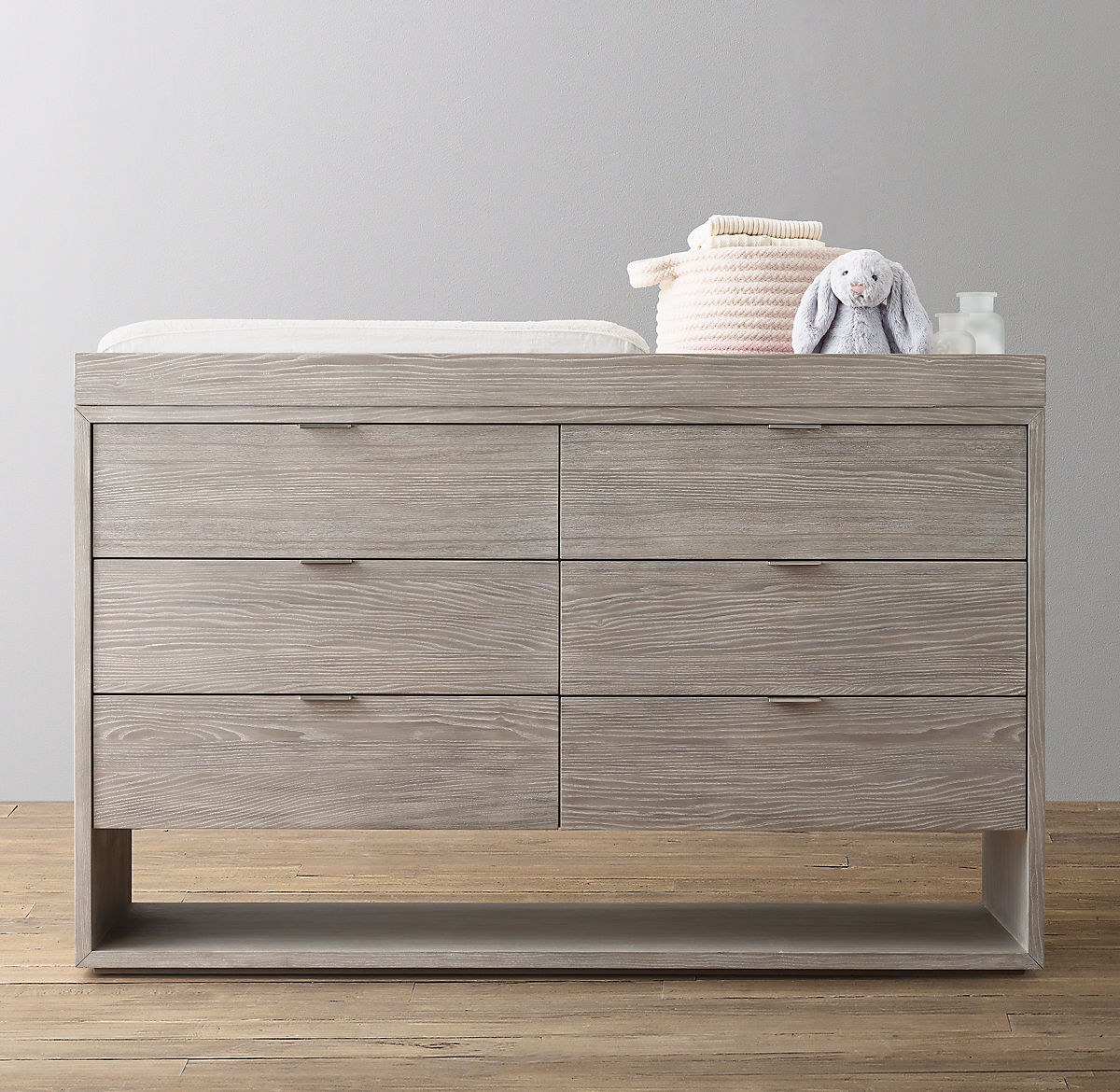 I've been going to Rocco for several years – and he always puts me in a good mood. He knows all the tea at the salon – and he really knows his stuff when it comes to hair. I was in and out within an hour – feeling like a new lady. After that, Aaron and I went to go pick up our nursery furniture! We've been looking on and off, and we settled on a set finally! Sneak peek with what we went with. The furniture is currently stored in our garage until we can figure out which guest room will be converted into a nursery. It's a work in progress, folks.
And, after our furniture excursion, we were off to dinner with some friends for the evening. This is the only photo I have, and it's before dinner. After dinner, we were watching a show on the couch – and that's when Tex started to have tummy problems. We were in for a long night on Saturday night with poor Texy.
Sunday Costco Haul
By the time Sunday morning rolled around, Tex was feeling better, but everyone was exhausted. We opted for church at home. And, after church was over, we moved our nursery furniture into the garage for the time being. Then, I thought it would be a good idea to battle Costco. On a Sunday. Before Thanksgiving. I waited until about 3 – because I figured the eager beavers would already have knocked out their shopping. Well, procrastinators unite, because I have never had to park further away at my Costco. I'll give you a glimpse into some of my Thanksgiving prep.
Coconut water has nothing to do with Thanksgiving :), but it its number two on my food/beverage for pregnancy MVP list. I get organic coconut water from Thailand coconuts (the location is important to me – the Philippines coconuts don't taste as good). And, I always buy the coconut water that is pink (Harmless Harvest is another fab brand for this). No added ingredients (like sugar) is a must in my book. I like my coconut water pure. It's wonderful for hydration, and it just overall makes me feel good.
Dessert is one thing that I will not be preparing. I snagged this pumpkin cheesecake from Costco. A friend told me they are absolutely delish – so I feel good about serving this one.
I also grabbed this taco kit for a quick dinner – because I hadn't done any actual grocery shopping for Aaron and I . The rest of my Costco haul involved some essentials like fruits and veggies, toilet paper, eggs, etc… I grabbed my items and got the heck out of there!
Three Thanksgiving Appetizers
In the spirit of pre-gaming Thanksgiving this week, I'm going to share three super simple Thanksgiving appetizers that I will be preparing this week. Each one has no more than three ingredients.
Jalapeño jelly + Cream Cheese
I dump a jar of that jalapeño gold (the middle jar) over a block of cream cheese. I put out the Ritz crackers (Ritz are key), and people l-o-v-e it. If you can't find this particular jalapeño gold – you can find some jalapeño jelly – or pepper jelly at your local grocery store.
Baked Brie Bites
You can find my recipe for baked brie bites here. These will 100% be served as an appetizer later this week. I'll be using some of that raspberry chipotle jelly I snagged at the Nutcracker market (pictured on left in the photo below).
Blue cheese-stuffed Dates with Hot Honey
I grabbed a package of these pitted dates at Costco, and I fully plan on stuffing them with blue cheese to serve as appetizers. I'll drizzle them with some hot honey for an extra kick.
All three of these appetizers will take me about half an hour to make. Two of them are no bake (the dates and the jalapeño/cream cheese combo), and the baked brie bites don't require a ton of time in the oven. It's a win win!
Enjoy the week, friends. I'll be back on Wednesday so share what I've been most thankful for in 2022. This is one of my favorite posts to craft each year.