Nothing sounds better than turning the pages of a good book by the pool – or on vacation. Books transport us to different places, they evoke new emotions and they inspire creativity (at least they do for me). And, after saying all that, I haven't read near as many books as I would like to this year. I've knocked a couple books off the list I made at the beginning of 2022, and I'm pulling together a summer reading list for myself this year. Here's what's on my list.
That Summer
Anything by Jennifer Weiner screams summer to me, and this title should make this the quintessential summer read. Google tells me this book is about a woman who is dissatisfied with her life begins receiving emails meant for someone else. And, Daisy begins living vicariously through this other woman. I'd like to give this one a try.
The Last Resort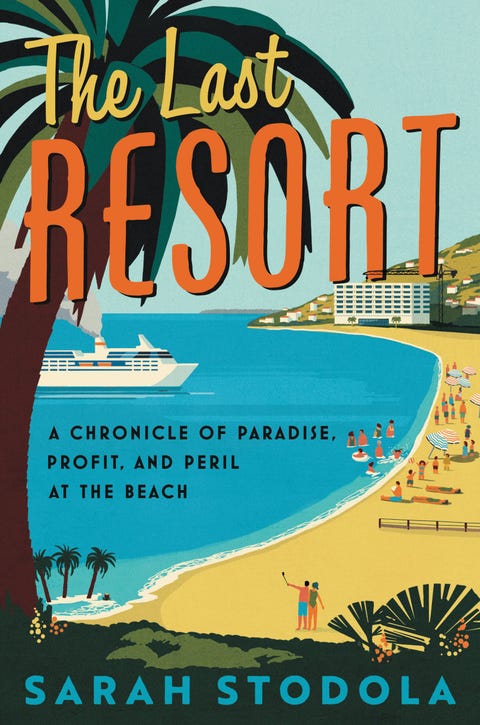 This book by Sarah Stodola is breaking down what goes on in the heads of resort-goers. She takes you on a journey through Monte Carlo, Fiji, Acapulco and more! Sign me up.
Six Days in Rome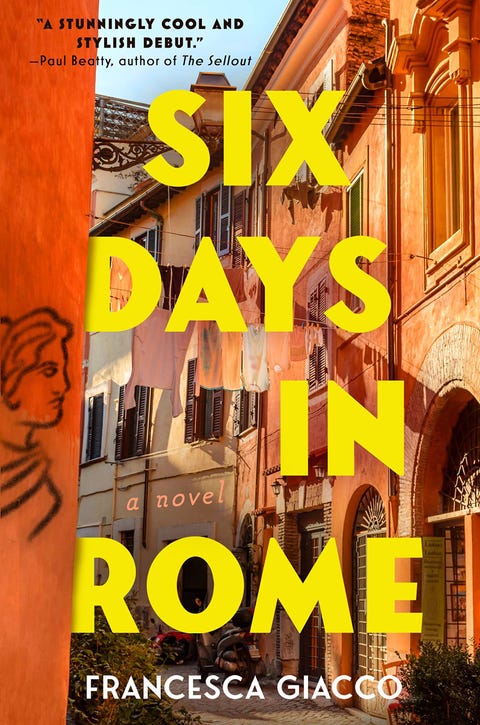 By Franceca Giacco, this book takes you to the heart of Rome through the eyes of a young woman going through a breakup. While I've never been to Rome, I love visiting it through the pages of a book. This one is on my list for sure.
Summer at Firefly Beach
Jenny Hale, who brought us The Summer House, returns with this summer novel. It's about family and healing as Hallie Flynn grapples with the loss of her Aunt Clara who owns a house on Firefly Beach. It sounds like it has a hint of mystery in it too. The cover asks us "Will Hallie be able to fulfill Aunt Clara's last wish and change her life? Or will a secret she's been keeping destroy her new beginning—and the chance to experience true love?" 
The Suite Spot
Trish Doller's The Suite Spot is a romance novel about taking a chance on a new life and a new love. Rachel Beck is a single mom, still living at home and trying to keep a dying relationship alive. Aside from her daughter, the one bright light in Rachel's life is her job as the night reservations manager at a luxury hotel in Miami Beach-until the night she is fired for something she didn't do. On impulse, Rachel inquires about a management position at a brewery hotel on an island in Lake Erie called Kelleys Island. When she's offered the job, Rachel packs up her daughter and makes the cross country move.
One Italian Summer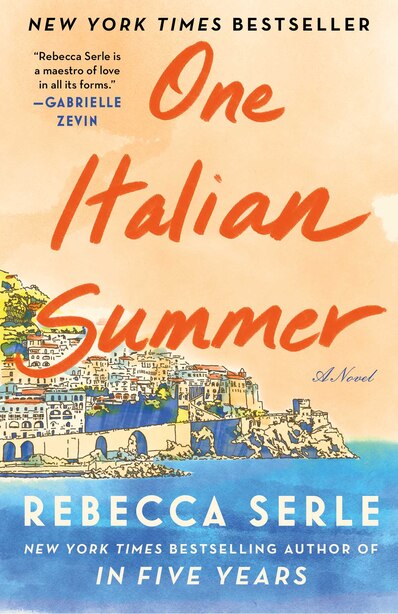 Rebecca Serle explores the powerful bond between mother and daughter. This book is set on the Amalfi Coast. "When Katy's mother dies, she is left reeling. Carol wasn't just Katy's mom, but her best friend and first phone call. To make matters worse, the mother-daughter trip of a lifetime looms: two weeks in Positano. Alone."
The Road Trip
Beth O' Leary is the author of The Flatshare, which was a great read (so, add that one to your list if you haven't). Since I liked The Flatshare so much, I know that I need to give The Road Trip a read. Two exes have to carpool to a wedding in Scotland. The book is set up in a now and then timeline as these two revisit some of the good (and bad) times of the past.
The Paper Palace
Written by Miranda Cowley Heller, this New York Times Bestseller takes place in Cape Cod. The book starts off at a dinner party where an affair takes place. The rest of the book takes you through some of the socialites that call the Cape home during the summer! Can't wait to read this one.
The Layover
Lacie Waldon transports us to summer through the eyes of a flight attendant on her last flight. A mechanical error on the plane leads to an unexpected layover and a connection with a pilot. A bit of romance in a tropical spot – I'm in.
Beach Read
Emily Henry's book "The Beach Read" is a New York Times bestseller. It's about a romance writer who no longer believes in love and a literary writer stuck in a rut engage in a summer-long challenge that may just upend everything they believe about happily ever afters.