I'm here today with a house update. I mentioned in yesterday's post that our dining room table finally arrived. This table had been on back order since September. Here is what our dining room looked like with the prior owner's furniture.
Now, we have a similar rug, which is a couple of years old. It used to be in our living room, but we both like the design and color, so it's going to remain in our dining room for now.
We didn't really have space for a formal dining room in our town house, but I'm really looking forward to getting a lot of use out of this space in our new home. Aaron and I chose this table: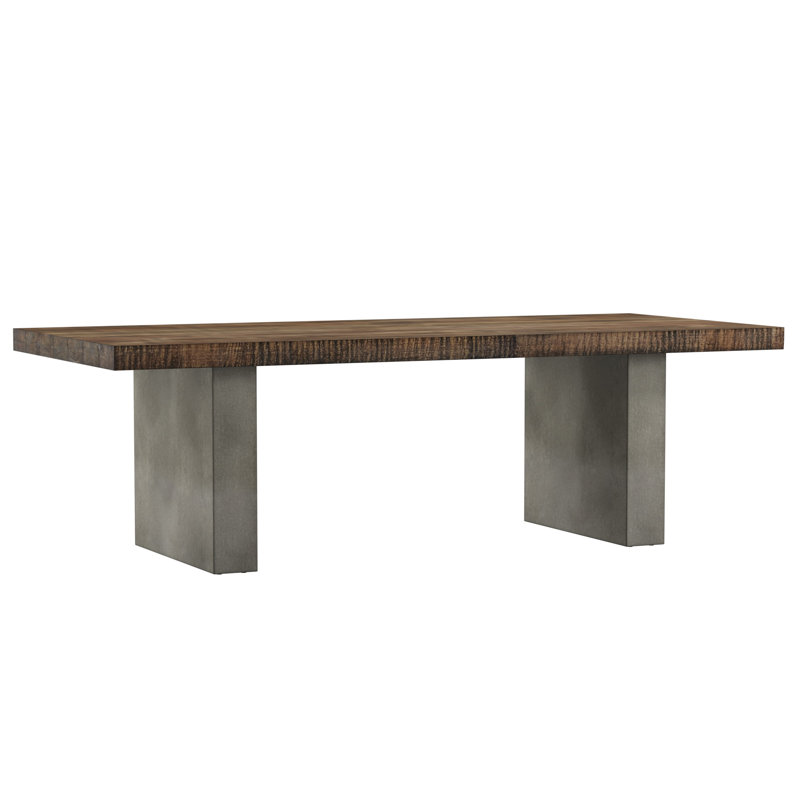 The base is concrete and the top is pine! Here is a photo of the table in our space with our rug (just don't pay attention to that box behind the table). The rug is an 8X10 and fits nicely in the space.
Here is a link to a similar rug. This one is also similar.
I need some curtains, some dining room chairs and some art on those walls! I have some of these crushed velvet curtains in my office, and I think we are probably going to go with some in white in the dining room.
I'm going to put a mirror on the wall behind the table, and I think we are going to go with this Gray Malin print on the side wall!
Some mirror options we are looking are:
I'll let you know which one we decide to go with.
Dining Room Seating
We wanted to see the table in the space before we ordered any dining room seating. Now that it's arrived, I think we might do a bench mixed in with some chairs. We are eying this bench at Pottery Barn.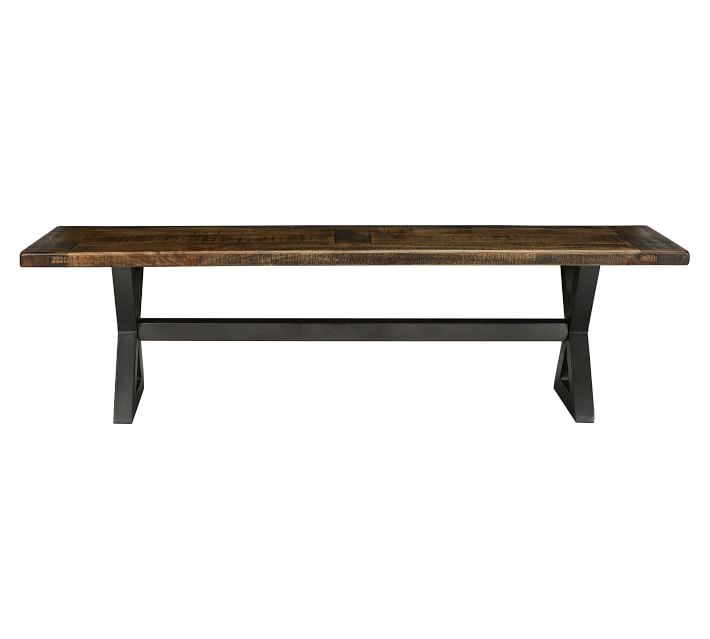 Possibly mixed with these chairs. Or we might just do all chairs! Stay tuned.
Once it's all complete, I will show you the final product!!!!
Happy Tuesday, Friends!