I'm back today recapping The Bachelorette, and this week is Fantasy Suites Week (You can read previous recaps here). Michelle and her guys are in Punta de Mita, Mexico. The three men left are Joe (Minnesota Joe), Nayte and Brandon.
Tayshia encourages the men to break down any walls they might have up so they can use their time behind closed doors wisely. First date card goes to Brandon.
Brandon's date
"Let's ride off into the sunset." Brandon is so precious – he thinks that Michelle picks the order of the dates! And, side note, while the Conrad was not the resort we stayed at when we were in Punta de Mita in June, it looks gorgeous (*starts planning a trip*).
Brandon's never been on a horse, so he had to dig deep to bring out his inner cowboy. Michelle remembers Brandon's entrance, when he rolled up in a bed. But, I do think there's something deeper to Brandon, and I do think they have a genuine connection. It seems like the words he says about Michelle – and to Michelle – are very genuine.
Meanwhile, back at the house, Nayte and Joe start having a lot of time to reflect on the fact that Michelle is alone with Brandon .
Michelle and Brandon head to the dinner portion of their date, and Brandon lays it all out on the table. In fact, he tells Michelle that he's in love with her.
They are precious together. Michelle tells Brandon that she's falling in love with him. But, wait, is she allowed to say that at this stage in the game? Michelle – do not break this man's heart. They head back to the room and get in the hot tub, and fireworks start going off. Funny part is that Joe and Nayte can see the fireworks from their room as well.
The next morning, Michelle and Brandon have a food fight with their breakfast items…. I'm not feeling that. Eggs and empanadas sliding down my face is a no ma'am!
Have they always had the men stay together during Fantasy Suite Weeks? I feel like this is actually super awkward, and I don't love it. Brandon walks in with a huge smile on his face. Nayte's face sums it all up!
Joe's date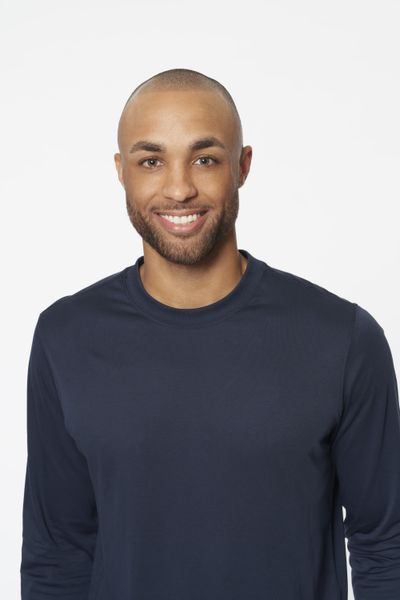 Joe is up next. His card says: "I'm falling for you." Joe and Michelle have the relationship that has probably taken the longest to progress. He's a bit of an introvert – I mean – do you remember how the quiet gene sort of runs in his family? Joe and Michelle are going zip lining for their date, and I think this is the same biplane tour I went on for my Bachelorette Party. Joe seems to really catch his stride during the whole zip lining adventure, and he really lets loose.
It doesn't seem like she has as much chemistry with Joe. He's begun to open up, but I'm worried that it's a bit too little, too late. But, in a process that requires you to open up quickly and peel back the layers, I'm not sure if this bodes well for Joe.
Michelle is such an extrovert, and she asks Joe how he feels about being with someone who is the complete opposite. He embraces it, which is great to see. Even though it's taken Joe a bit longer to open up, I like and appreciate the Joe that is now gracing our screens. I think that his story matters, and I have enjoyed seeing him come into his own. They head up to the Fantasy Suite.
The cameras follow them into their room the next morning, and Joe finally tells Michelle that he's falling in love with Michelle. She mentions that Joe could possibly be her soulmate. And I'm worried our girl has herself in a dilemma. If you're keeping score, Joe and Brandon have both told Michelle that they are in love with her. Ya'll, I'm cringing that they make them come back to the SAME ROOM AS THE OTHER TWO MEN.
Nayte's Date
Nayte is up last. I feel for the guy. Nayte gets the catamaran date, and I'm pretty sure that's the same catamaran that we were on in Mexico. Nayte strikes me as a really happy go lucky guy, but we haven't really seen the deeper side of Nayte. In fact, we've seen that he tends to kind of avoid opening up in his close relationships. I'm wondering if he can share some of those deep feelings with Michelle.
Michelle is worried that she might have stronger feelings for him than he has for her. So, she's going in with the hard questions. His nonchalant manner is kind of unnerving, but I don't think it comes from a place of not caring. I think he just gets nervous – or doesn't know – how to properly express how he feels. She gets Nayte to admit that he's ready for an engagement at the end.
They head to the Fantasy Suite, where Nayte continues to admit that he's in love. Michelle also seems to have admitted that she's in love with Nayte. She also said this is what a soulmate feels like, which …. isn't that the same thing she said about Joe?
Rose Ceremony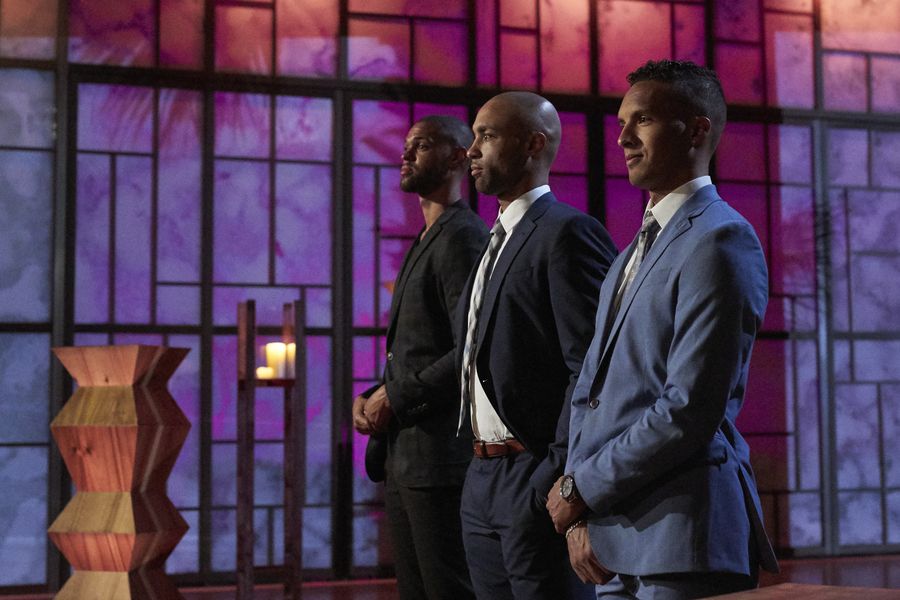 All three men roll up to the rose ceremony quite confident. She's fallen in love with all three of the men, and now, she's going to have to send someone home.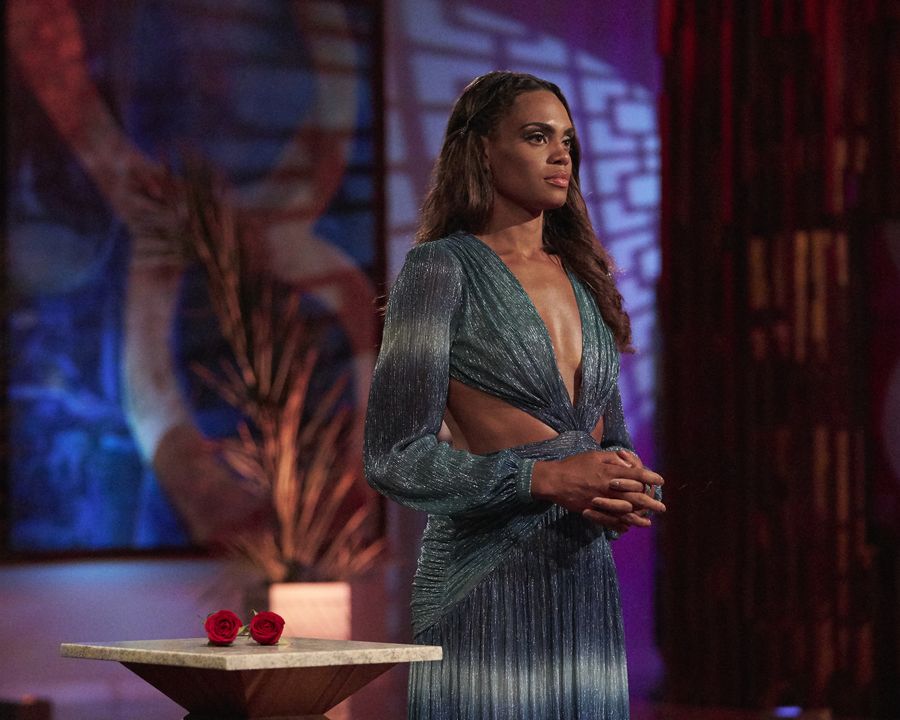 Can we take a moment to appreciate Michelle's rose ceremony dress? I don't think she's worn a bad outfit all season long. I'm a big fan of all three men, so I'm real sad she needs to send one of them home. Brandon interrupts the rose ceremony to ask if he could speak to Michelle. He pulled her aside to reiterate his feelings for her. Nayte thinks it seems desperate, but I thought it was sweet.
Nayte gets a rose. Brandon gets a rose. Joe gets sent home. I'm so sad for her – he seems really confused, and I kind of am as well. When Michelle walks Joe out, she admits that she's still falling in love with him, which probably doesn't help soften the blow. She says she can't be his person, and I don't think that it's much of an explanation. I hope there was more to the conversation that just didn't make the edit.
Michelle has a hard decision to make next week, but I'll be back to recap the finale!