We've made it through another season of The Bachelorette. Reality Steve says that they won't do so many back to back seasons moving forward. (can we also cut the episodes back to one hour? Asking for a friend). The finale is a live episode, with Kaitlyn hosting. Tayshia was exposed to COVID, so Kaitlyn is flying solo tonight.
Now, if you remember from last week, Michelle sent Joe home. So, she's down to Brandon and Nayte, and I don't envy Michelle at all because I really like both men for different reasons. Nayte seems like more of a wild card. He's happy go lucky, he doesn't seem to take life too seriously, and he seems fun. Brandon wears his heart on his sleeve, and he seems genuine and caring. Brandon also has a leg up because he met Michelle's parents on a previous date. And, I'm worried because one of these two guys is getting set up for a heart break.
The guys meet the fam
First up to meet Michelle's family is Brandon. Her parents seem to be very Team Brandon. Before they meet Brandon, Michelle shares that she told Brandon that she was falling in love with him. The meet and greet with the fam goes very well.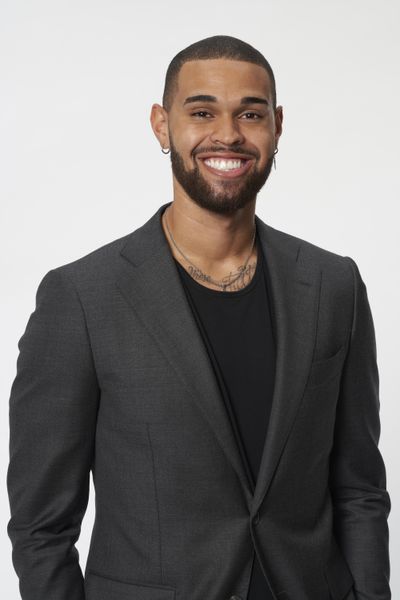 Nayte meets the family next. Nayte has a more difficult time expressing how he feels. Michelle shares that they have had a relationship that hasn't slowed down. Michelle's dad picks up on the different vibe that Nayte has compared to Brandon. But, Nayte shares very candidly with Michelle's dad that he's ready to propose, but that they need to work out the logistics. And, I get that. These people really barely have time to form a relationship – let alone talk about moving logistics.
Michelle's mom straight up tells Nayte that she feels like he isn't completely serious about this whole thing. She's ALL OF US. How is anyone ready to get engaged to someone after a month or two? She picks up on the fact that Nayte is reserved. And leave it to the parents to really derail the process. You can see Michelle's who demeanor change when her mom shares she doesn't think that Nayte is ready for an engagement.
Final Dates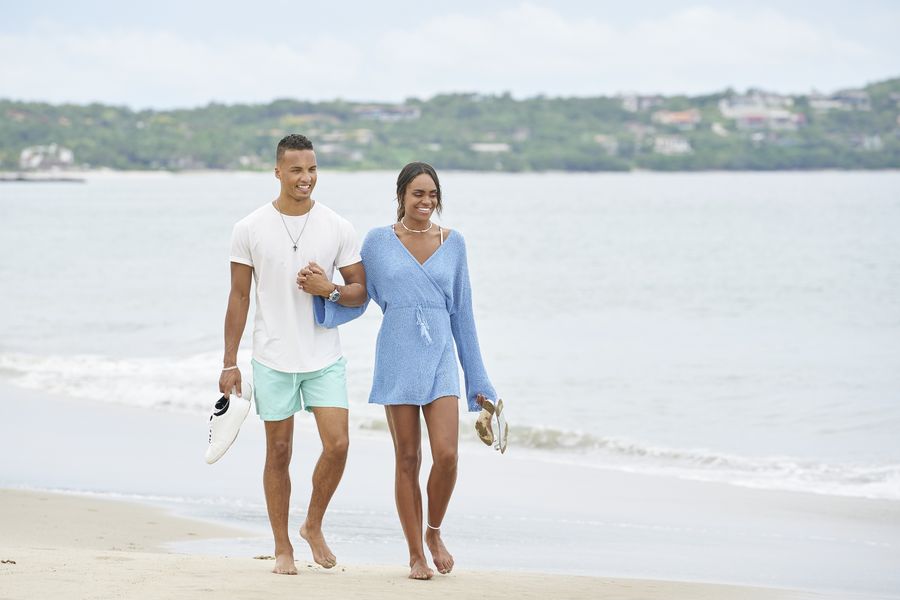 Michelle goes on the final dates with Brandon and Nayte. Brandon is up first, and they go jet skiing. Sidenote: I love Michelle's cover-up here. They are always joking around with each other, and we all know that Brandon is all in. We just need to see where Michelle's head is. Brandon gives Michelle his favorite sweatshirt. He's such a thoughtful guy. Michelle tells Brandon that she feels like she's already in love with him. And, I sure hope that Brandon wins, because he's going to be real confused (I mean – I'll also be real confused) if she doesn't pick him.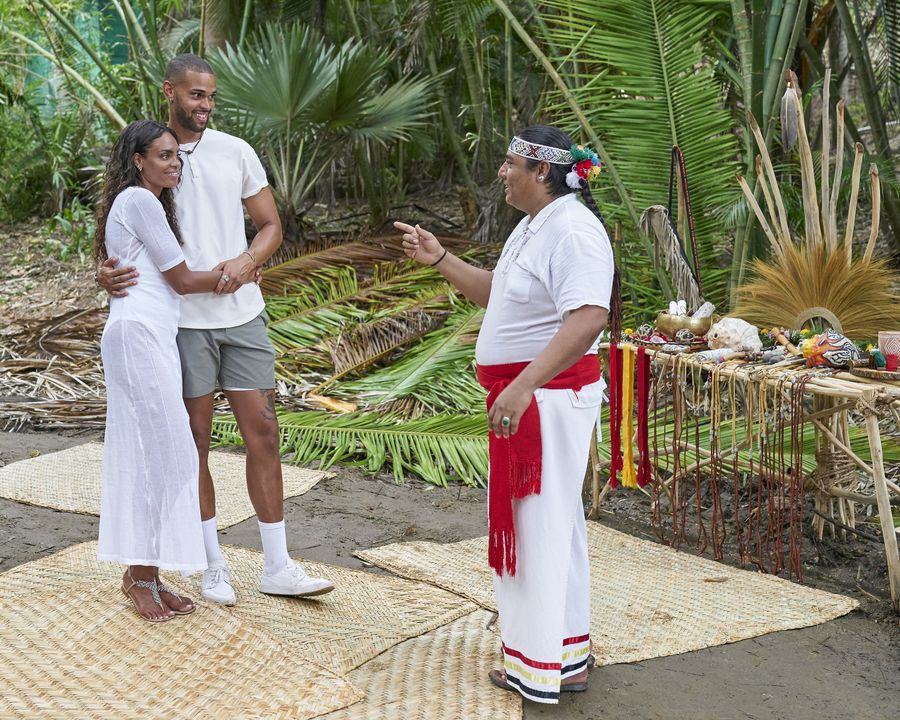 Michelle and Nayte meet with Raul, a shaman. Raul tells Nayte that he's got a blockage in his brain, and maybe there's something to it. Nayte knows he isn't the best with words, and I hope he can get over that roadblock to share how he feels. This date is making Nayte real uncomfortable, and I think it would make me uncomfortable too. During the evening portion of the date, Nayte is finally to overcome his discomfort to share how he really feels with her. Michelle tells Nayte that she's come to develop very strong feelings for Nayte, and I think she says she loves him. And I'm over here like ….. GIRL- you JUST said that to Brandon. I feel like Ben Higgins was possibly the last Bachelor/ette to say he loved both of his final contestants.
Michelle comes back to her room to a letter written by Brandon, who expressed his love for her once again.
The Engagement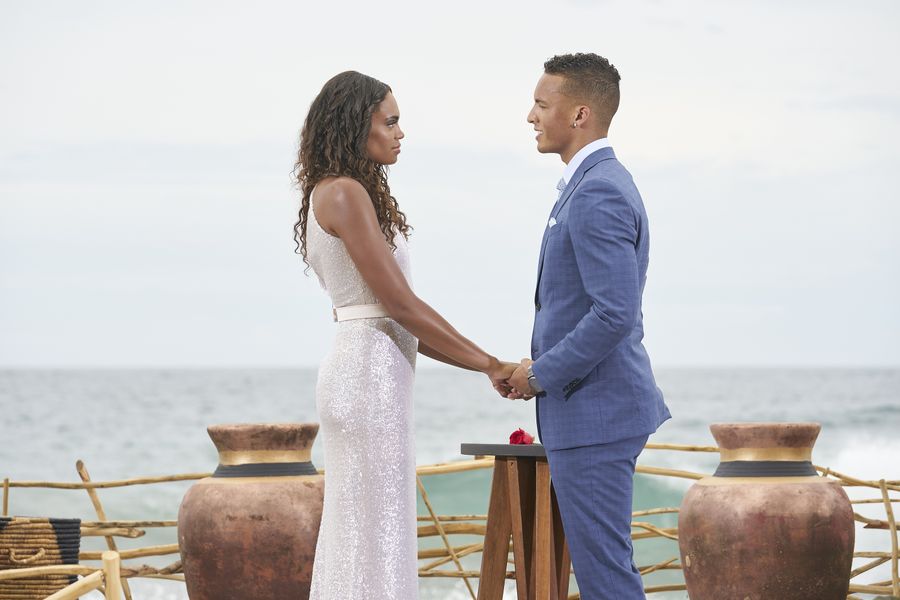 Ya'll. I'm nervous for Michelle. I don't know what she's going to do. Brandon is up first, and we all know that doesn't bode well for him. I hate how they let the men go through with the start of a proposal. He prepared some beautiful words in true Brandon fashion, and she let him go through the whole thing. And what a classy guy. He wishes Michelle true happiness – even if it's not with him. Michelle continuing to tell Brandon that she loves him is probably not helping the situation here.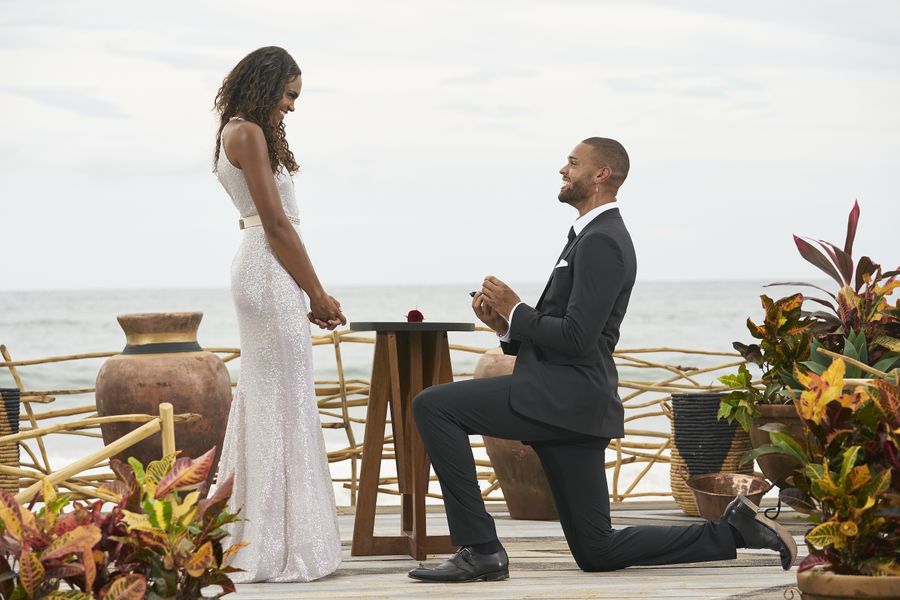 Nayte's up next, and he shares that for the first time, his heart and mind are in sync with one another. Nayte's proposal is really sweet, and he reminds Michelle that she will always feel seen with him. Nayte gets down on one knee and asks Michelle to marry him. Congratulations to our Bachelorette – she was one of my favorites.
And, while I would love to grace ya'll with another hour recap from After the Final Rose – three hours is tad too much for me!